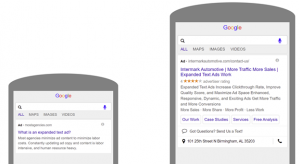 Intermark has been actively creating automotive marketing campaigns and buying digital media for clients for over 15 years. We have a focused team specializing in digital engagement within cross-channel buys, including planners, buyers, analysts, data miners and retargeting, traffic and tagging wizards. Sound confusing and overwhelming? Don't worry, you don't need to be a digital marketing expert because our team has it covered.
Skilled Digital Marketers
As consumer behaviors evolve, staying on top of automotive digital marketing trends is essential. Today, more than 70% of adults in the U.S. use social media—a number that is significantly higher for the key demographics of 18 to 29 (90%) and 30 to 49 (82%) and only dips slightly in the 50 to 64 age group (69%). U.S. audiences spend an average of five hours per day on a computer, tablet, or mobile device, according to the Nielsen Total Audience Report, and much of that time is spent browsing the internet. This represents a critical opportunity to reach people with the right ads, and our skilled team of digital marketers can help you get your message in front of key audiences.
Our teams are certified by Google for Display, AdWords and Analytics and by Facebook Blueprint. Intermark was one of the first agencies to use the Adelphic "Demand Side Platform" for securing impressions at the lowest possible price in real time, and we have a dedicated team of advisors there based on that longstanding relationship.
Digital Platforms for Automotive Dealers
The way consumers research and shop for vehicles is changing, and to remain competitive it's important for your dealership to stay on the cutting edge. Choosing and optimizing a digital platform will provide your customers with a seamless shopping experience, helping you build trust and foster long-term relationships with buyers. Intermark has hands-on experience with most of the digital platforms designed specifically for the automotive industry including LotLinx, AutoWeb, Driven Data and Intermark's own proprietary technology, Dynamo.
Services Offered
Search Engine Optimization (SEO). We provide recommendations for increasing organic traffic to your website by improving organic search results rank. Keyword optimization and back-linking strategies are included as well.
Search Engine Marketing (SEM). Our keyword strategies and optimization can cost-effectively capture car shoppers at various stages in the buying process. We utilize VIN-specific proprietary SEM technology.
Display Advertising. Our automotive marketing targets prospective buyers geographically, behaviorally, and categorically using our extensive experience in consumer psychology and behavioral marketing.
Digital Video. We extend the reach of TV advertising by placing video advertising in front of in-market auto intenders via Connected TV (CTV)/Over-the-Top (OTT) and pre-roll videos.
Digital Audio. We extend the reach of radio efforts via audio ads on non-linear platforms for music (like Spotify and Pandora) and podcasts.
Social Media. We utilize various social media platforms to target prospective buyers geographically and behaviorally, using lookalike audience to find users who exhibit the same behaviors as previous customers. We also employ our knowledge of market psychology and behavioral targeting to create effective car dealership ads for various audiences.
Analytics and Optimization. We monitor activity daily to ensure we're meeting goals and improving outcomes. We offer one-on-one analysis of campaigns, and our live dashboards provide real-time access to car dealership marketing campaign performance.